It's no secret that it's been a hard year for Facebook.
Aside from (or, really, because of) all the stuff in the news, Facebook has made changes to its advertising platform that have made it more difficult for businesses to report ROI (especially if you have a longer customer journey) and target interested users (thanks to that infamous iOS tracking update).
We definitely still recommend Facebook ads to our clients, as they remain the industry bread and butter for finding and converting customers.
But in 2022, we're thinking even more outside the box about where to get the best results for our clients.
One platform we're using more this year is — you guessed it — Pinterest.
Pssst: You can learn more about Pinterest ads, including the top three benefits of running them, in this blog post!
Pinterest ads vs Facebook ads…in this episode, we chat about the exciting results we've been seeing on Pinterest lately and how the results compare to Facebook.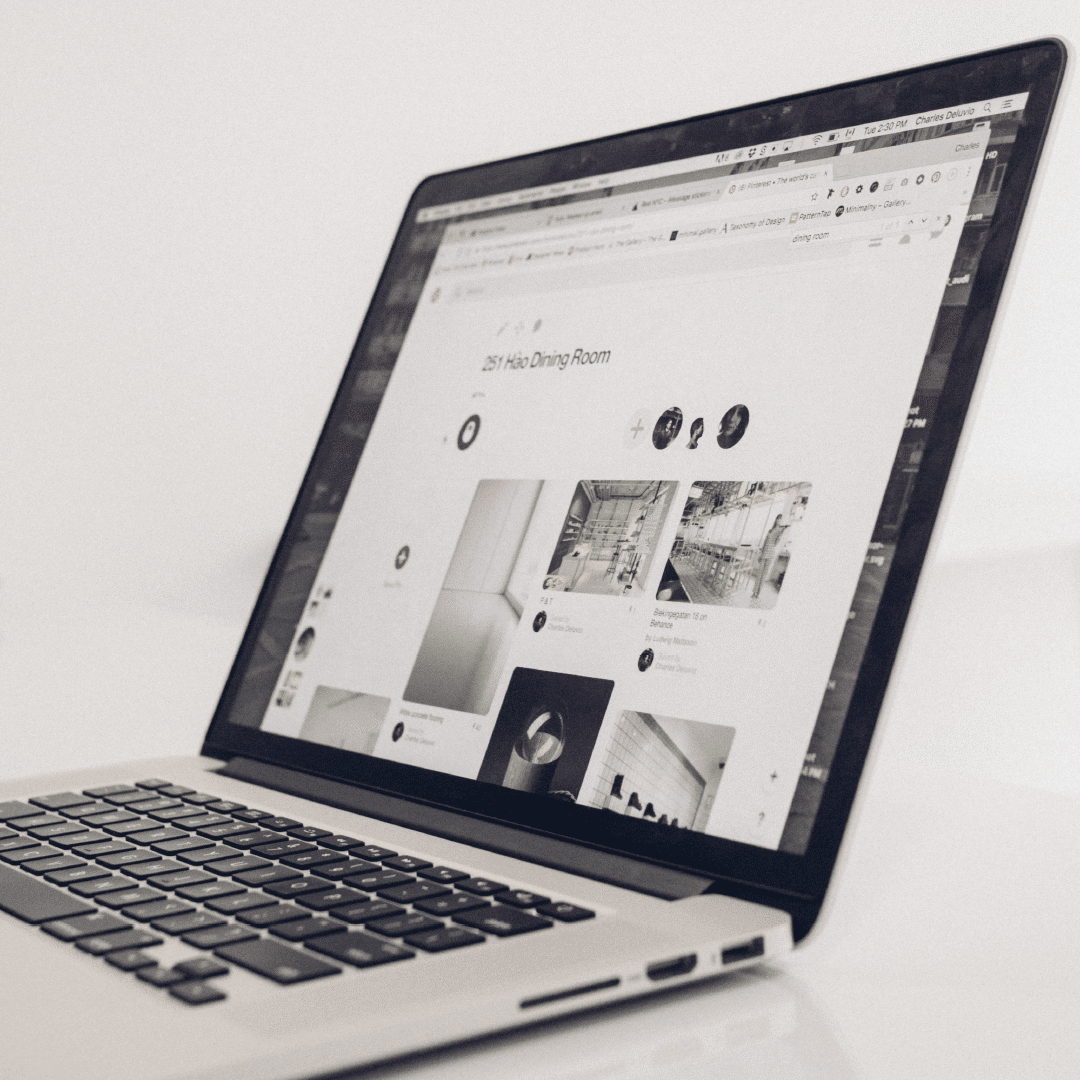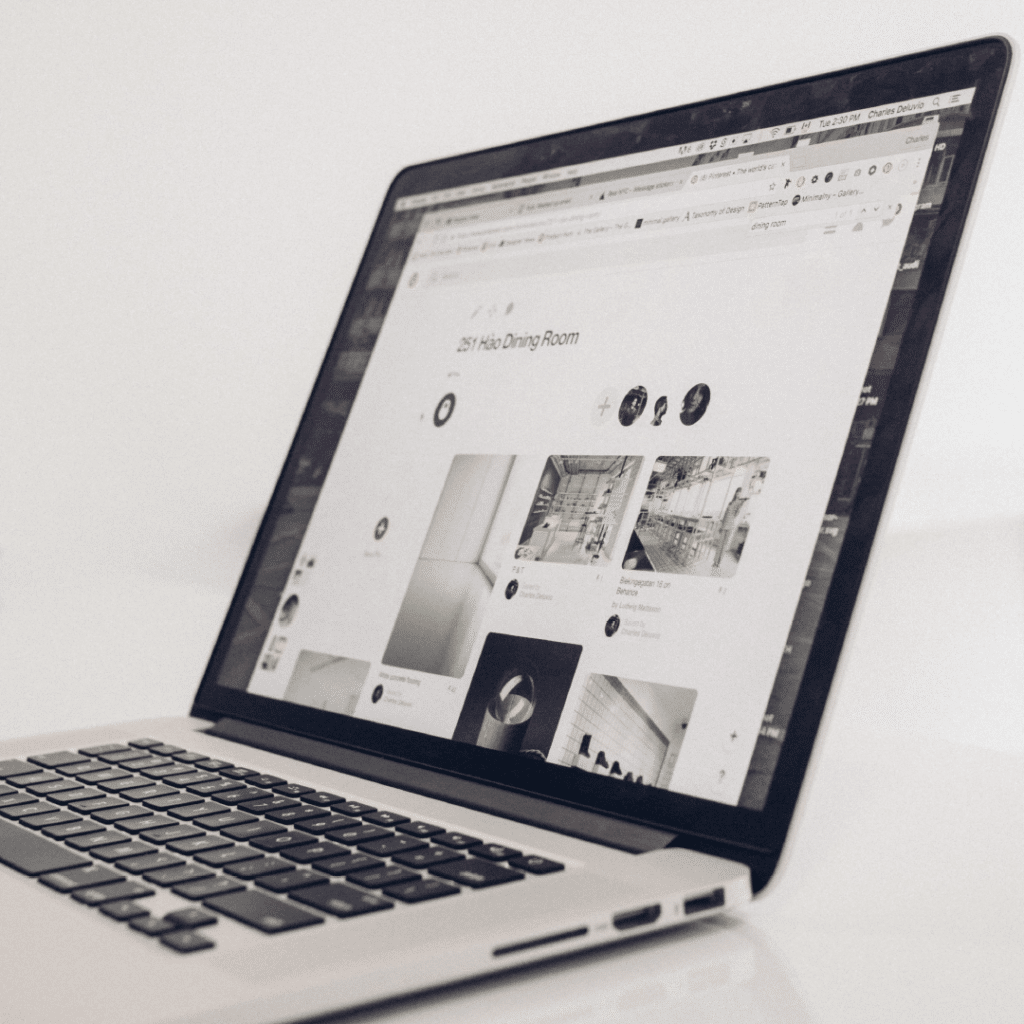 In this episode…
[3:56] Nate shares why Pinterest ads are so appealing in comparison to Facebook
[5:43] Learn how Pinterest costs compare to Facebook
[6:44] Nate explains which kinds of businesses can benefit from advertising on Pinterest
[9:30] Hear about the types of content that convert best on Pinterest
[10:16] How do Facebook results compare to Pinterest?
[12:20] Jesse explains what you should be looking for when analyzing your attribution results
[15:54] How Pinterest is like a blend of Facebook and Google
[17:20] Learn what Nate focuses on when coming up with Pinterest ad angles
[19:20] Does Pinterest have the potential to be a big platform like Facebook or Google?
[21:01] Nate explains how to decide how to split your ad budget between platforms
[22:21] Nate shares where you should begin advertising as a startup
[23:20] Learn how important organic content is on Pinterest
Which Is Cheaper: Pinterest ads vs Facebook ads?
Overall, when it comes to each platform's cost per 1,000 ad impressions (CPM) — one of the basic metrics we use to measure a campaign's success — Pinterest is much cheaper than Facebook, at least in our experience.
That makes Pinterest great for brand awareness campaigns, since your goal is to reach more people at a lower cost.
To ensure you're reaching customers at all stages of their buying journey, you can even use custom lists to retarget people who have clicked on your Pinterest ads with purchase ads on Facebook, where they may be more likely to convert. (This is an advanced strategy, so if you have questions, just let us know!)
Okay, But Which Platform Has Better Results?
That depends on how you define "results."
When comparing conversion rates across the same attribution window (Facebook's standard 7-day click / 1-day view), we still see Facebook outperform Pinterest for most clients — especially those with a longer customer journey, like SaaS businesses.
That's because Pinterest is heavier on view metrics, whereas Facebook is heavier on click metrics. We tend to place more weight on clicks, since the ultimate goal is to get people to engage and buy.
Ultimately, this question comes down to your goal. (And, if you're marketing right, you probably have more than one goal!) For top-of-funnel ads, Pinterest is a good bet (in addition to Facebook). For bottom-of-funnel ads, Facebook is a bit more reliable.
No matter what, make sure you're comparing apples to apples when comparing results on Facebook and Pinterest. If the specific metric, attribution window, targeting, and creative aren't equal or similar, you won't know for sure which platform performs better.
Disclaimer: If you're running ads on both platforms, beware of possible overlaps in the data. Both platforms may take credit for the same purchase, so your conversions may look a little inflated overall.
What Types of Businesses Should Run Pinterest Ads?
Since people often go to Pinterest to shop, Pinterest is perfect for businesses with a product component, such as:
Ecommerce shops
Fitness programs
SaaS companies
Online education businesses
If you don't have an obvious product to promote, you can still see success on Pinterest with content-driven ads. By providing value and/or social proof in your paid ads, you can build trust with new audiences.
What Types of Pinterest Ads Are Most Successful?
And now, for some practical tips! ✨
Here are a few guidelines to keep in mind when creating and running Pinterest ads:
Opt for campaigns with specific angles and audience segments rather than a general approach (which works better on Facebook).
Use relevant keywords in your copy to address users' search queries.
Pay particular attention to the headline copy, which is bigger and bolder than on Facebook.
Create vertical designs to look good in the feed.
Try to create organic content to build authority, engagement, and momentum alongside your ads.
Always keep testing to discover what works best.
How Should I Get Started on Pinterest?
If you're already advertising on Facebook and Google, you can begin to devote a small percentage of your budget to Pinterest to start testing the waters.
We recommend spending about 10% of your monthly Facebook budget for SaaS companies and about 20% for ecommerce businesses. As the results roll in, you can scale up or down.
Remember that Pinterest is basically a blend of Facebook and Google. It has a ton of potential for getting your brand in front of more customers, especially as the platform grows.
Don't sleep on it!
About Jesse and Nate…
Jesse's the guy we ask when a subject gets complicated. He's great at figuring out ways to get things done–which may or may not be a direct result of his love of the outdoors. We figure if he can figure out a way to survive outside for long periods of time, he can pretty much figure out anything we throw his way. Of course, his experience building complicated attribution software doesn't hurt either.
Remember that scene of Scrooge McDuck swimming in money? There's a good chance Nate has managed more money than that in ad-spend. Nate brings invaluable ad management experience to the Till Agency. He's also the guy to talk to about utilizing video and creating a YouTube strategy.
Where to follow Till Agency:
Where to follow Nate Schwenk:
Interested in working with Till Agency?
Schedule a free discovery call to learn how we can serve your business!