Here's a question we hear from clients all the time: Which is better, Facebook ads or Google ads?
That's a tough question for a couple of reasons. For starters, here at Till, we truly love both platforms. We know there are benefits to both. Secondly, it's not a one-size-fits-all type of question—it all depends on factors like your business, your needs, and your target audience.
But just to offer you an idea, we'll give you a very short look at what you can expect when you use these platforms. (And keep an eye out for more detailed blog posts delving into specifics on these topics in the weeks ahead.)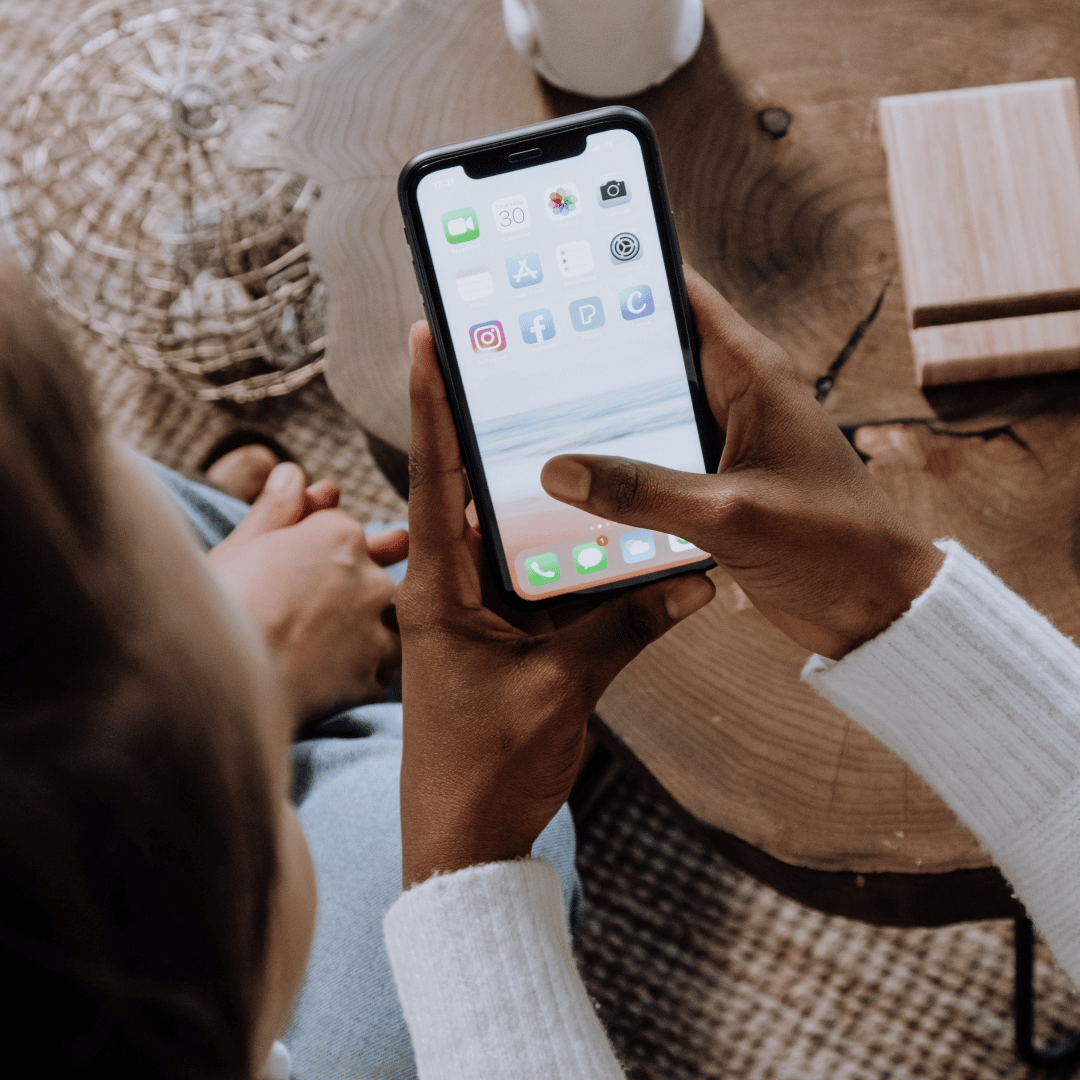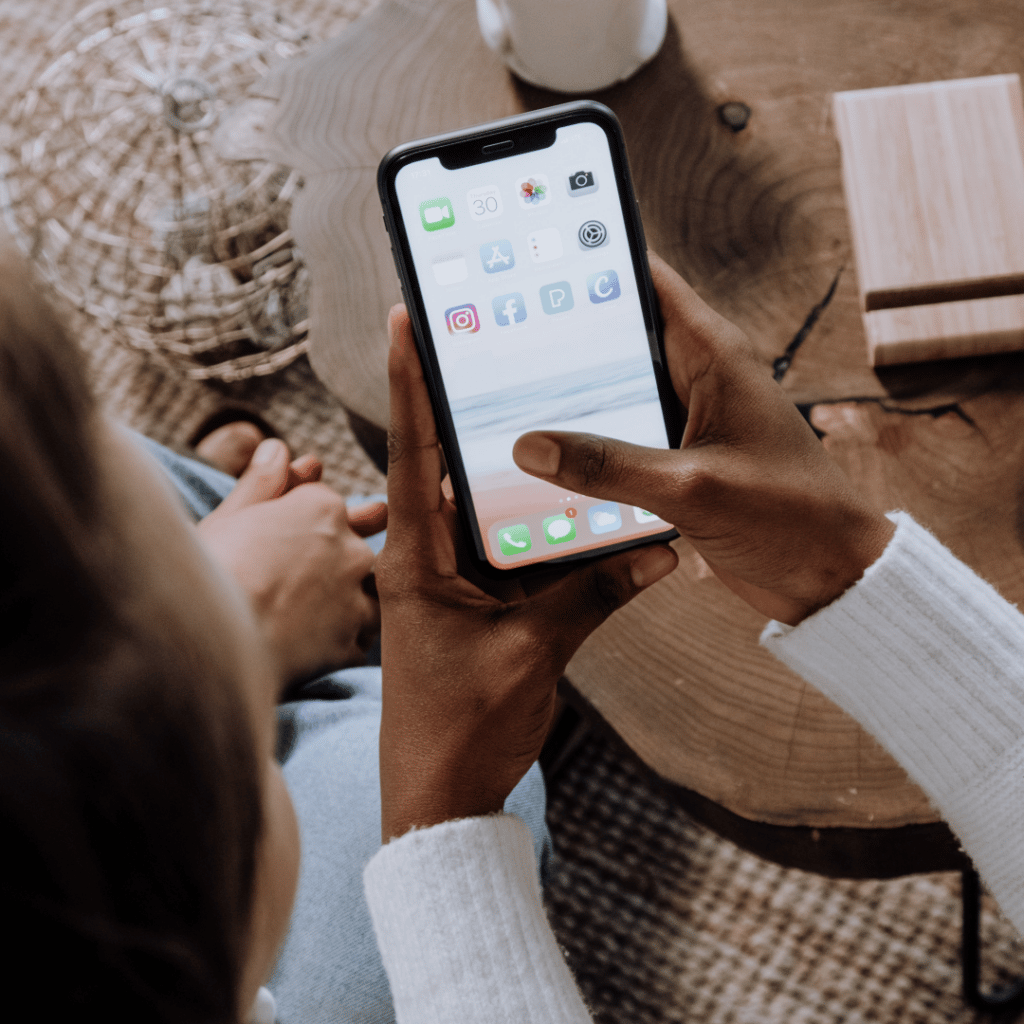 Facebook Ads
Facebook ads don't look like ads—they look just like any other Facebook post popping up in somebody's feed. There's a graphic (either an illustration or a photo) along with copy text. There will also be some kind of button a person can hit that will take them to a landing page on your website.
But even though Facebook ads look like posts, they're definitely ads. And you're paying to have them show up in the feeds of targeted Facebook users who would be a good fit for what you do.
Because most people are just scrolling through Facebook for entertainment (not necessarily to shop), these types of ads are good for simple leads that let you show off your brand value. If you try to get audiences to buy too quickly, they'll likely click out of the ad and go straight back to scrolling through their feed.
And while we're talking about Facebook ads, it's important to note that these ads can run on Instagram at the same time, as both platforms are owned by the same parent company, Meta.
Facebook Ads Cost
The great thing about the cost of Facebook ads is that you control how much you're spending. You can allot a budget based on how much you want to spend per day and for how many days you want to run the ad. Facebook ads are pay-per-click (PPC) and usually cost a little under $1 per click.
How To Run Facebook Ads
The easiest way to learn how to run Facebook ads is to walk yourself through the process and look at all your options. Facebook provides step-by-step instructions about how to choose things like your goals, your target audience, and your budget.
Here's a quick overview:
Start by opening up the Facebook Ads Manager dashboard. If you haven't set this up yet, you'll need to enter some basic information about your business, plus your payment method.
Create a new campaign. Once you start, you'll be asked to choose an objective such as brand awareness or increasing traffic to your web store.
Choose your audience. You can let Facebook target a specific audience for you, or you can select the demographics that you think are most appropriate, such as location, age, gender, language, education, or interests.
Choose your budget. You'll be asked to choose between a daily budget (spending a set amount per day for an indefinite number of days) or a lifetime budget (run the ad until you hit a certain dollar amount).
Schedule when it will run. You'll choose a start date and an end date.
Create your ad. Your ad is then submitted for approval. Once your ad is approved by Facebook, it will start running.
How To Set Up Your Facebook/Meta Pixel
When you're creating your Facebook ads, you'll have the option of setting up your meta pixels manually (the more difficult option), or you can do it more easily with integrations through WordPress, Squarespace, Shopify, and so forth. Facebook gives details on how to do it here.
How To Create Facebook Ads
There are two parts to a Facebook ad: You need some kind of visual design, such as an image, GIF, or video, as well as copy for both the headline and the body of your ads.
Beyond that, the way your ad looks and reads is up to you. Want to do something visually minimalist? You can do that. Want elaborate, detailed copy? Give it a try.
At Till, we have a team of professional graphic designers and copywriters who are always experimenting to find what is most successful when it comes to Facebook ads.But one advantage of Facebook ads is that you don't necessarily need to be a professional to run an ad. If you're just getting started, you can always give Facebook ads a go yourself by writing your own copy in a Google Doc and designing your ads on a user-friendly program like Canva or Photoshop. (If you want to give it a try before working with our professional team, check out Shopify's guide to ad specs so your ad is the right size for Facebook feeds.)
Facebook Ads Strategy
There's a lot that goes into ad strategy—this would grow from a blog post into a full-blown textbook. But the gist of a good Facebook ad strategy is that you want to think about where you're reaching people on their buyer journey.
People are on Facebook and Instagram to have fun—not necessarily to shop. So your ads need to connect with them in a personal way and contribute to their social experience on the platform rather than take away from it.
This is one of the reasons we frequently run lead generation ads. It's all about giving your audience something for free so they see the value your business has to offer. After that, we retarget them with purchase ads.Want to talk about strategy more? We offer free strategy calls, no strings attached. Let's set something up!
Google Ads
Google ads are a completely different beast compared with Facebook ads, but they still have the potential to be just as successful. These online ads offered by Google show up at the top of search results when you type in a relevant word or phrase. (You've probably seen them before—they always have a label marking them as sponsored content.)
As our in-house Google ads expert Janelle Adamson explains, "Google ads are an effective method of advertising because you're able to get directly in front of your target market based on the keywords they are searching."
Google Ads Cost
Google ads are a little unusual in the way they are priced. Like Facebook ads, you will pay per click. But what makes Google different is that you will bid on the amount you're willing to pay for each click. If you make a higher bid than other advertisers, Google will often give you higher placement among other sponsored results. The cost of your Google ads will depend on what you're willing to pay—and what you think your placement is worth.
How To Run Google Ads
The challenging part of running a Google ad is coming up with copy that will fit the character limitations the platform requires. Consider what keywords your target audience will be searching for when they're shown your ad—then write your copy including those keywords.
When you open up your Google ads dashboard, you'll choose the New Campaign option. From there, you'll select your goal, whether it's sales, leads, website traffic, or brand awareness.
Once you've selected your campaign goal, you'll be prompted to fill in any information that's relevant to that goal. For example, if you create a campaign based around your location, you'll have the option of advertising either you own brick-and-mortar location or an affiliate location where your product is available.
Enter a bid based on your advertising budget and confirm. Your Google ad then goes live.
Google Ads Strategy
As with Facebook ads, your strategy will be something that's personal to your business and will involve a lot of testing. In general, Google ads should avoid using any broad keywords and focus on keywords that are specific to your business. That means less competition.
Focus on being relevant and concise. Having great keywords won't help if those keywords aren't ultimately relevant to your business—or if you can't concisely sum up what message you're sending to your audience.
Finally, take some time to optimize your landing page that you'll be sending people to via your Google ads. An optimized landing page will be more appealing to Google and will boost your chances for success.
"Google ads are a good fit for businesses that have a great website that is ready to convert," Janelle says. "When paired with a strong SEO and social media presence, you can see performance increase as well." She encourages businesses to focus on both their organic presence and paid presence to have strong Google ads performance.
So Which Ad Platform Is Better? Google Or Facebook?
Now we get around to answering the main question: Which ad platform is better, Google or Facebook? And we can honestly say there are pros and cons to both. That's why it's important to understand what each platform requires as well as what kind of content tends to have the most success on that platform.
To sum it up…
Comparing Advantages of Facebook and Google
Plus for Facebook: Facebook is the more visually appealing ad platform.
Plus for Google: Google has the longer attribution window.
Plus for Facebook: You can target people with specific intents and interests on Facebook, but you can't do that with Google.
Plus for Facebook: Many people find Facebook's ad manager to be much more user friendly than Google's.
Plus for Google: Google ads tend to have lower costs.
Plus for Google: While Facebook does tend to be more visually appealing, Google ads don't require elaborate or detailed designs.
Plus for Google: Unfortunately, Facebook's targeting and attribution capabilities are suffering after the iOS 14 update and the push for more internet privacy.
Which Ads Platform Do We Recommend?
Long story short, we recommend both—and we would encourage you to test both of them out. Depending on your product and your audience, you could very well find success with either platform or both of them at the same time.Want to chat with one of our experts? Let's set up an ad strategy call. (It's free!) Reach out to us today here.